NOVELS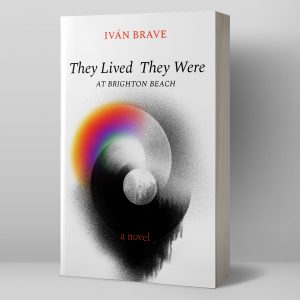 They Lived They Were at Brighton Beach – a story about the power to move on.

Reviewed in the United States on June 24, 2020
Brave pens a remarkable story in They Lived They Were at Brighton Beach. I have read this author's work before, and I really enjoyed it. The characters were intense, raw and very real. It was an exciting story that came to life by almost jumping off the pages. Ilya is a great character, filled with flaws and is definitely human. The journey of Ilya's life is rocky and tumultuous, but intriguing. A very well-written story, and I enjoyed it. This story was not only interesting and kept the reader guessing, but also an inspiring story in its own way. The title drew me in, but the story made me stay. The author's technique of intense characters and great plotlines is a gift. I look forward to reading many more stories by this author. 
---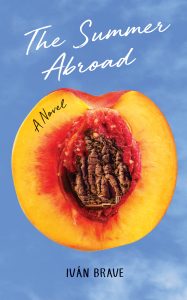 The Summer Abroad – After graduating college, Mikaíl faces two options: Grow up or go to Europe. Which would you choose? Follow three best friends on a backpacking adventure that leads to one of them staying behind, one of them disappearing, and another to discovering his destiny.

Reviewed in the United States on March 17, 2019
"This is a brilliantly written book. Admittedly it is not one that I would normally pick up and much is out of my comfort zone. I imagine some may not appreciate reading about the summer European experience of a young man who just finished college. And, others may not relate, approve or understand. I know some may find parts to be distasteful. But none of that should matter. "The Summer Abroad" has what I want in a good book. Appreciate the raw appeal of the writing! It took me into a world that I do not know. I was entertained, perplexed and challenged. I was captured by the pacing and brilliance of every word. I felt I was there. Mark my words, Ivan Brave is someone to follow. He is a very talented young author."
---
FICTION
"Singapore," novel excerpt on Eunoia (online, forthcoming in Nov)                                                             2023
"Waste," short story in Sky Is Land Journal (online)                                                                                       2023
"One of the Last Strolls North," flash piece on The Purpled Nail (online)                                                   2022
"The Drop," novel excerpt on Revolution John (online)                                                                                  2021
"Knowing When to Quit," short story on Wilderness (online)                                                                       2021
"Blanco Brown," flash piece on Tilted House (print)                                                                                        2021
"Grozny," short story on Copperfield Review (print)                                                                                       2021
"Flipped Candy Kitty Snow Seal" novel excerpt on Corev.ink (online)                                                          2021
"Draught of Munchen," novel excerpt on Malarky Books (online)                                                                 2021
"Snow Impatient," flash fiction on Bureau of Complaint (online)                                                                   2021
"Orpheus and Eurydice," novel excerpt on The Lily Café (online)                                                                 2020
---
ESSAYS
"Todo sobre mi Quentin: Por qué Tarantino Admira Almodóvar," Suburbano (online)                                2023
"Los muertos le dictan a Ariel Dorfman," Suburbano (online)                                                                         2022
"Dos odas al idioma español," Recovering the the US Hispanic Literary Heritage Blog (online)                 2021
"Twelve YouTube Channels," Bookshine&Readbows (online)                                                                           2020
"Bad is Bad and Bad is Good," Eucom Blog (online)                                                                                            2020
"How to Apologize to Your Father in Spanish," The Acentos Review (online)                                                2018
"A Short Autobiography," NYLC Blog (online)                                                                                                      2018
---
POETRY
"Oda a tu voz" / "Ode to your voice," Latino Book Review (print and digital)                                              2022
"July to August," How to Cheat, American Scholar (featured online)                                                             2018
"Brave Bukowski," Calypso Editions Poetry Anthology, Houston Poet Laureate (print)                              2017
"Adorned Inscription," Artlines Poetry Anthology, Museum of Fine Arts Houston (print)                          2015
---
TRANSLATION
Five poems of David Rosenmann-Taub (Tílimtilín, Ediciones LOM 2022), on Asymptote (online)               2022
---
INTERVIEWS
Interviewer, "Where Language Meets Learning . . .," NYLC Blog (online)                                                       2018
Interviewer, "A Student Shares Her Thoughts . . .," NYLC Blog (online)                                                          2017
Interviewer "A Conversation . . .," NYLC Blog (online)                                                                                        2017
---
Publicity & Promotion
Contributor, "The Unassessed Life: Why We Assess at Eucom," Eucom (online)                                          2020
Contributor, "Sounds from the World Showcases," SXSW (online)                                                                 2014
Contributor, "Cafe Tacvba Showcase on Auditorium Shores," SXSW (online)                                               2013
Contributor, "Latin Music Press Release," SXSW (online)                                                                                 2012
---
RADIO
Writer/Producer/Voice, "SoundSpace at the Blanton Museum of Art," KUTX (online)                                                                                                                                                                       2013
Writer/Producer/Voice, "Ditch the Fest 2013," KUTX (online)                                                                         2013
Executive Producer/Writer, all aired episodes of Local Live, KVRX (FM)                                                        2012 – 13
---
VIDEOS
Writer/Voice, "Agile Learning Journey," for Eucom (online)                                                                            2020
Writer/Director/Actor, "How to Speak Assertively," for Eucom (online)                                                       2020
Writer/Producer, "Thre3style DJ Competition in Austin," for RedBull (online)                                            2013
---
Music and Lyrics
Co-Writer/Producer, "Black Beauty (Cacophony Edit)," for a rock band, The Abstract                               2012
---